2012年札幌で結成。
北海道から世界で活動するHEAVY METALバンド。
北海道の自然と大地を感じ「生命の原動力」を音楽を通じた
エネルギーで多くの人達へ元気、勇気を届けるミッションのもと活動。
伝えるメッセージとエモーショナルなサウンドと突き刺すような
時に激しいリズムでオーディエンスを魅了する。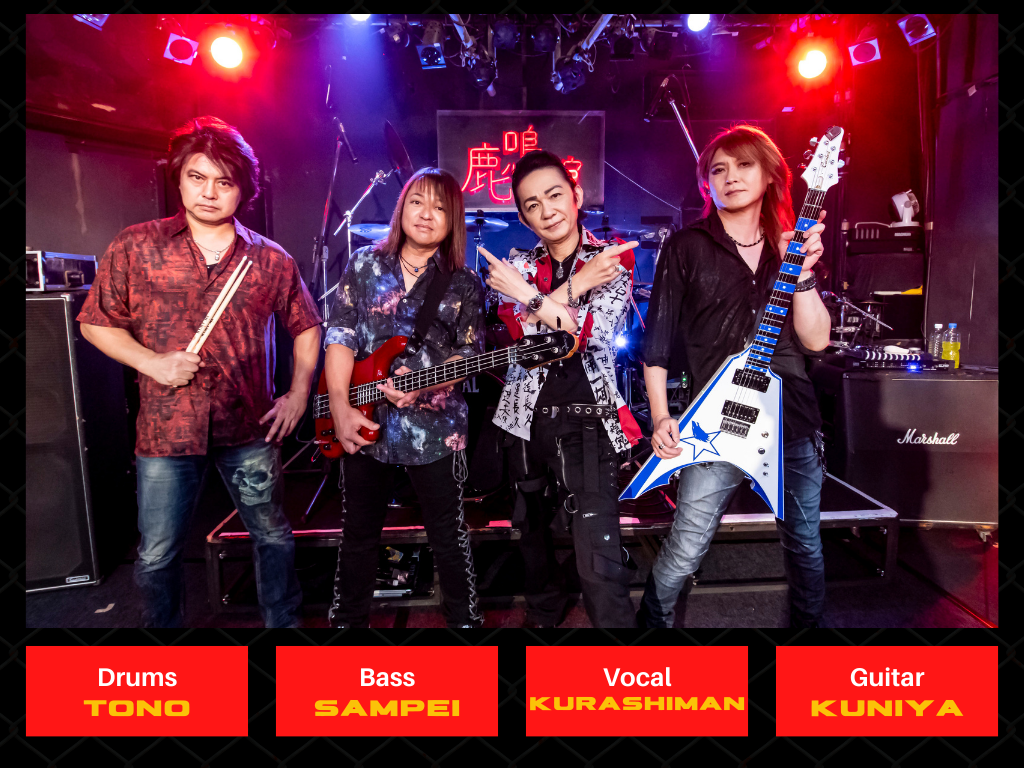 Vo:KURASHIMAN
Gr:KUNIYA
Ba:SAMPEI
Dr:TONO


Formed in 2012 in Sapporo.
A HEAVY METAL band from Hokkaido to the world.
The band's mission is to bring energy and courage to
many people through the energy of music, feeling
the nature and land of Hokkaido and the "driving force of life".
The band captivates audiences with their message,
emotional sound and piercing rhythm.
Vo:KURASHIMAN(Guest)
Gr:KUNIYA
Ba:SAMPEI
Dr:TONO